The Liverpool Foot Clinic - Appointments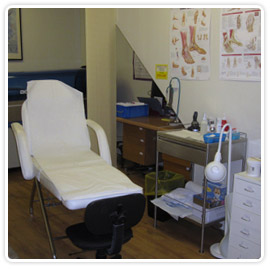 An appointment can be made by telephoning the clinic number on 0151 259 2686 or telephoning the mobile number on 075 1140 8706. All calls will be answered and an appointment can be made. The above numbers will be available 7 days a week. The mobile number is also a 24 hour emergency number.
Appointments are available 6 days a week, and we offer late evening appointments and early morning appointments for the working person.
We also offer a home visiting service for disabled or housebound patients, and can treat patients in nursing homes and sheltered accommodation.
Discounts for Senior
Citizens & Disabled
Nursing & Care Homes
Rehab & Special Needs