Aqua Massage Therapy System
IMPROVING QUALITY OF LIFE THROUGH PHYSICAL MEDICINE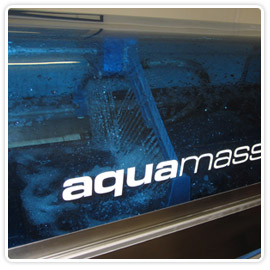 Liverpool foot clinic Ltd. is happy to introduce to our patients the new Aqua Massage Therapy System. Aqua massage is a dry hydrotherapy massage system that uses water to massage your body to soothe aching muscles. Dry hydrotherapy water massage systems provide a relaxing and therapeutic massage while fully clothed.
Aqua massage provides the all benefits of dry hydrotherapy, dry heat therapy and massage therapy.
A sophisticated remote control lets the patient easily select a pre-programmed body profile to suit the patients unique requirements.
In clinical studies, massage therapy has been proven to be the one of the most powerful methods of stress management, and may prevent the development of stress-related illness (hypertension, heart attacks, depression,etc).
This is exclusively available through Liverpool Foot Clinic Ltd on Merseyside Liverpool.
Aqua massage offers patients of all ages the benefits of hands on massage with the therapeutic benefits of heat. The combined effects of heat and massage can have a remarkable impact on: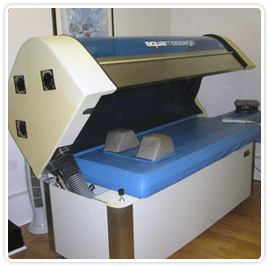 Chronic pain
Fibromyalgia
Lower back/shoulder/neck pain
Muscle spasms
Effective in respect of arthritis
Increased circulation
Pain reduction
Scar tissue
Arthritis
Stress
Loosen tight muscles
Save £10.00 when you book a course of treatment on the massage therapy systems.
Discounts for Senior
Citizens & Disabled
Nursing & Care Homes
Rehab & Special Needs